This online guide has been created for you to successfully grow a variety of plants that thrive in the tropics, using native seeds and plants to get growing with wise advice from fellow backyard gardeners and farmers. You are welcome to add your wisdom and share growing and harvest tips and recipes. Send to proorganicbelize@gmail.com
Welcome to the Pro-Organic Belize
Tropical Garden Grow Guide

Where you are the student and the teacher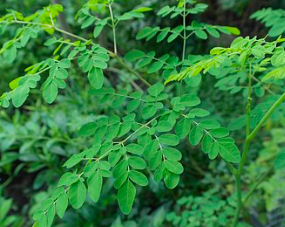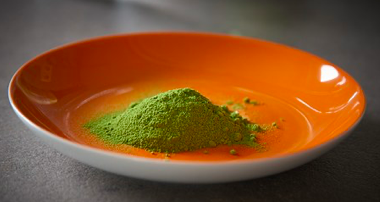 Home
Plant of the month for October 2021

MORINGA
Submitted by Mary Loan

Botanic Name: Moringa oleifora

Plant type: leguminous tree

Sun exposure: prefers full sun

Soil preference: rich well drained soil, trees planted in heavy clay soil benefit from sand rice hulls or other elements that allow the soil to drain.

pH: 6.2 – 7

Depth to plant: plant seeds 1 inch deep in bags filled with potting soil, or direct plant in the location you wish them to grow. Trees may also easily be started from branch cuttings as trees are pruned. Cut a branch from the tree at least 2 feet long and at least as wide as your thumb. Dig a hole about 2 feet deep add water, then plant the moringa stick about 1 foot deep, fill the hole with loamy soil and water again.

Maturity: Moringa is a fast growing tree. Planted from cuttings, expect to see leaves in a month or two. Flowering usually begins approximately 6 months after planting and is followed by pod fruit production.

Height: easily grows to about 35 feet. It is best to prune the tree to harvest the leaves and pods. Pruned branches can be planted and are used as living fence posts or as intercropping trees for the garden or as support for climbing plants to grow on.

Spacing: Space trees at least 12 feet apart.

Disease resistance: Moringa trees are pest and drought resistant.

Description: Moringa trees produce tiny leaves which grow in clusters. When in bloom, the tree fills with numerous cream to light-pink tinged flowers. Immature seed pods, called drumsticks may be eaten like peas or toasted like nuts.

Health benefits: Moringa is known as a 'miracle plant' as it is high in nutrition and has medicinal properties. Moringa leaves and 'drumsticks' are high in protein, iron, vitamins A,C, and E and are a good source of calcium.

Recipes: Moringa leaves are generally eaten raw, cooked lightly or dried and ground then sifted into a fine powder. The immature seed pods, known as 'drumsticks', are prepared by par boiling then adding to curry, soup, stir-fry and other dishes. The leaves may be made into a tea by adding 1 TBS. to a cup and adding boiled water.